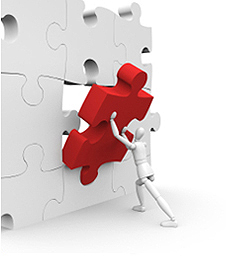 Online, Social Networks, Websites, and More
Online marketing techniques give you tremendous ability to target your promotions for maximum effect.
From websites to interactive tours to online banner campaigns to custom social communities, we can take
care of everything from creative development through programming.
We'll start by evaluating your online marketing options and finding cost-effective ways to put them to work
for you. Whether you need to revitalize your website, or add spark to your existing banner campaign, our
creative team can help.

Writing
Effective promotional copywriting involves a lot more than just putting words on paper. It's our job to tell you
story as effectively on paper and online as your most enthusiastic customer does in person.

We'll meet with you to find out who your prospects are, why they need your product or service, and what
concerns they are likely to have. Ideally, we'll walk away from that first meeting with a stack of materials to
study.

Next, you'll get results-oriented recommendations. Typically we'll show you copy and design concepts
together. That way you can clearly see how the two will work together to deliver your message. Once you
approve the concept, we'll proceed to tight page proofs. You'll know exactly how your piece is shaping up
very early in the process. That makes it easy to get approval from reviewers -- and you'll avoid
time-consuming surprises when you're ready to go on press.

Design
Since you judge good design by the concrete sales results you get, we require all of our designers to have
solid marketing credentials. These award-winning artists have the talent it takes to create attractive and effective
sales pieces.

Whether we write the copy or you provide it, we'll make sure your message attracts attention. All the right
parts of your message will be visually emphasized. Forms, coupons, and other action devices will be easy to find
and easy to return!

Plus, we'll make sure the design is cost-effective as well as eye-catching. We'll keep a close eye on the
practicality of formats and effects to ensure that the design you approve is one you can afford to print.